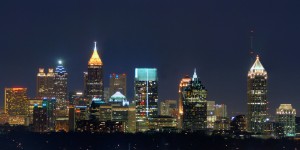 Atlanta has become a Mecca for college graduates and young adults, and Buckhead has become the ideal area in which most choose to work, live and play.
The Buckhead area has the perfect combination of apartment housing, professional opportunities and diverse restaurants, as well as quality nightlife and cultural activities, making it the ideal living destination for most young adults.
With a number of major businesses and neighborhoods nearby, Buckhead represents Atlanta's elite option for young adults to meet and congregate, whether it's with friends or colleagues.